How Connected Are We? An Overview of Latency in LAC
The webinar has a simultaneous interpretation service available in Spanish, English and Portuguese.
Summary
What do we mean by connectivity? Ever since networks were connected to one another, operators have been working to improve their connections. In this webinar, we will show you how we are measuring connectivity in the region of Latin America and the Caribbean and how these measurements have evolved in recent years.
Instructor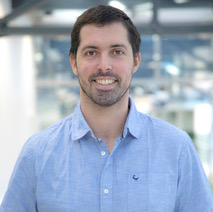 Agustin Formoso, I+D de RIPE NCC
Agustín collaborates with LACNIC on Internet measurement projects and is working as a software engineer with the R&D team at RIPE NCC, the Regional Internet Registry for Europe, the Middle East and Central Asia. He is part of the team behind RIPEstat, RIPE NCC's Open Data service. He is also involved with the RIPE Atlas project, one of today's leading Internet measurement platforms.