Carolina Cofré Fernández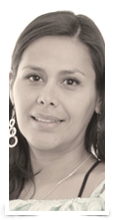 Chile
Carolina Cofré Fernández is a network and connectivity engineer certified by the CIISA Professional Institute in Chile. She is a professional technician in telecommunications at INACAP Technological University of Chile.
She also holds a diploma in best practices in leadership by the Global Leadership Institute.
Carolina Cofré has more than 15 years of experience in the areas of networking and Internet service providers. During this time she has worked on the engineering, operations, maintenance, design and implementation of networking projects with demanding service-level agreements. She also holds professional Juniper and Cisco certifications.
Carolina Cofré has been actively participating in LACNIC since 2018, where she is now a member of the Electoral Commission. She currently works at Centurylink.