Applying Tools for Innovation to Our Daily Lives
| | Date | Start | Duration |
| --- | --- | --- | --- |
| | December 2nd | 18:00 UTC | 60min |
The webinar has a simultaneous interpretation service available in Spanish, English and Portuguese.
Summary
Part of the Women in Technology activities organized by LACNIC, this webinar will present methodologies used in technological innovation along with their application at both the personal and the professional level. A holistic concept of innovation will be presented, as well as an introduction to the Design Thinking methodology. Participants will also have the chance to complete an individual hands-on exercise and a space will be provided for them to share their experiences.
The topics and questions to be addressed include the following:
What is innovation and why is it important?
Design Thinking as a methodology to enable innovation. Inspirational examples.
Is it possible to "design" our lives? How to apply Design Thinking to our lives.
How to build a prototype of something we want for our lives.
How to test our prototype with others. Hands-on individual and team practice.
Women in Technology webinars are open to all audiences. They cover broad topics so anyone can benefit, but their focus is always to address the barriers to women's participation in technology.
Instructor
Romina Dominzain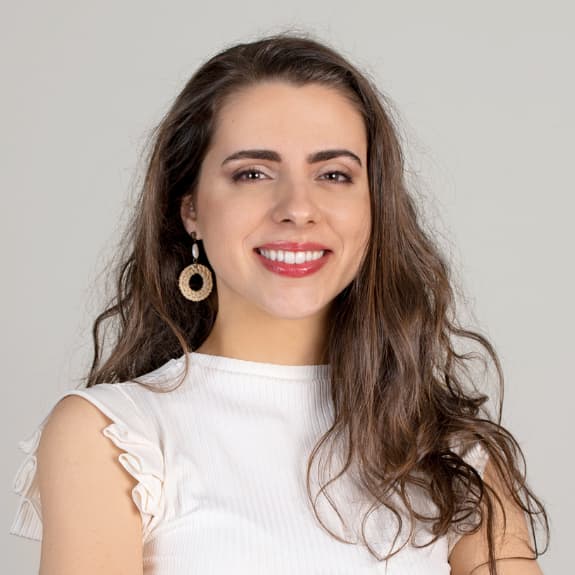 Biography
Romina is an innovation consultant and facilitator in life design processes. She has a degree in Civil Engineering and studied Design Thinking through the University Innovation Fellows Program by Stanford University d.School, IDEO, and the Hasso Plattner Institute (Germany). She specialized in Life Design through the Stanford University College Educator Program. She has also taught Creativity, Innovation, and Personal Leadership at the University of Montevideo. She is passionate about human and team development, is accredited as an expert Belbin facilitator, and has studied talent management and executive coaching at IEEM, the University of Montevideo's Business School.