Evandro Varonil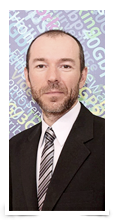 Evandro Varonil earned a degree in data processing technology from Faculdade de Tecnologia de Americana (FATEC) and an MBA in Information Technology Management by Anhanguera.
Evandro was the Chief Operating Officer (COO) at Fasternet, and former executive director and CEO at Friis Telecom - SCM/SeAC. He also founded the American Digital companies
- SVA and Americana Telecom - SCM/STFC.
He has held several positions related to Internet governance and management, including director of ABRANET (the Brazilian Internet Association), director of SEINESP (the Union of Internet Companies of the State of São Paulo), former director of ISOC (Internet Society) Brazil, and the founder and former director / counselor of ABRINT (the Brazilian Association of Telecommunications and Internet Providers).
Evandro was a university professor at Faculdade de Americana (FAM), Faculdade de Tecnologia de Americana (FATEC), Universidade Paulista (UNIP) and Colégio D. Pedro II. He is a Certified Microsoft Professional (MCP), Ubiquiti Certified Trainer (UCT), and specializes in Linux, Cisco, Juniper and MikroTik. He also lectures on computer networks
and information security in Brazil and other Latin American countries.
Evandro has been working with the Internet since 1995 when it became widely available in Brazil. He is a member of LACNIC, as well as several other associations and organizations. He participates in the Public Policy Forum, where he defended and achieved consensus for an important policy for the LACNIC community. Furthermore, he is the technical and administrative leader for the implementation of data communication networks and autonomous systems (AS) at the Internet service.