Esteban Lescano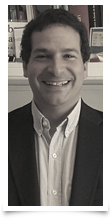 Esteban Lescano is a 40-year old, Argentine lawyer graduated from Universidad Austral, has master's degree in Business Law from Universidad Francisco de Vitoria, Madrid, Spain, and a master's degree in Business Administration from IAE Universidad Austral. He has been professor of the right to information at the School of Social Sciences of the University of Buenos Aires (UBA), where his area ofresearch is freedom of expression on the Internet. He has also taught other subjects relating to telecommunications and IT rights at Univesidad Austral and Universidad de Ciencias Empresariales y Sociales, both in Buenos Aires. He is a Founding Member of Lescano & Etcheverry Abogados, a law firm in Argentina specializing in communications law, information technology and audiovisual communication services (www.lescano-etcheverry.com.ar)
He is director of the Legal Affairs and Public Policy Commission at CABASE (the Argentine Internet Chamber), where he is actively involved in every political, legislative and regulatory initiative related to the development and promotion of the Internet in Argentina and throughout the region.
Since 2012, Esteban has regularly participated in the Internet Governance Ecosystem, taking part in the annual meetings organized by LACNIC and ICANN, where he was selected as the recipient for a sponsorship to attend meetings 51 in Los Angeles, 54 in Dublin, 56 in Helsinki and 58 in Copenhaguen, during the latter of which he also served as Coach and Community Mentor. He attended NETMUNDIAL in 2014, the IGF meetings held in Istanbul in 2014 and Joao Pessoa in 2015, as well as other forums and local, regional and global events related to Internet Governance. In 2016, he was part of the Program Committee for the First IGF held in Argentina.
In 2015, he attended the European School on Internet Governance (EUROSSIG) in Germany, and in 2016 he completed the program at the South School on Internet Governance (SSIG) which took place in Washington DC. In 2016, he was also invited to participate in the Spring Program of the Institute of Public Diplomacy organized by University of Southern California (USC).
He has published research papers and articles on telecommunications regulation and Internet development in newspapers and magazines.
He has actively participated in the IANA functions stewardship transition process as part of the CRISP Team in representation of the LACNIC community, where he helped draft the Transition Proposal prepared by the Numbers Community in January 2015.
Reasons for the nomination (specifically describe the candidate's professional experience that would make them well-suited to serve on the RC).
Esteban was a member of the CRISP Team in representation of the LACNIC community and has made significant contributions to the IANA transition process and defending our region's proposals.
Likewise, he is also familiar with the Service Level Agreement (SLA) with the IANA Numbering Services Operator, as well as with the Numbers Community proposal for the IANA Functions Stewardship Transition.