Gabriel Adonaylo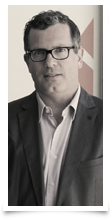 Gabriel Adonaylo
Gabriel Adonaylo has a degree in Information Systems Engineering by Argentina's Universidad Tecnológica Nacional and more than 20 years of experience working in IT and Telecommunications. He has long participated in the development of the Internet in Latin America.
For 20 years he was employed by Comsat and British Telecom, where he reached the position of Head of Product Management for Latin America and the Caribbean.
As for his involvement in Internet-related issues, Gabriel was one of the founders and later vice-president of NAP CABASE (Argentina). He was also part of the original team working on NAPLA (later the Regional Interconnection Forum). He has actively participated in Internet Governance Forum (IGF) processes, frequently attended the Global Peering Forum (GPF), and attended and maintained an active role in the events and meetings organized by LACNIC.
Gabriel served on LACNIC's Fiscal Commission for ten years.
He is currently serving on the LACNIC Board, a position he has held since 2016.