How to Validate Your Abuse Contact to Unblock Access to MiLACNIC
All LACNIC member organizations must validate the abuse contact information included in the WHOIS database.
At this stage, if you have not yet validated your organization's abuse contact, access to MiLACNIC will be blocked until you perform this validation. To correct this situation, follow the steps below.
Once you login to MiLACNIC, on the menu to the right you will see the users linked to your organization. Validated contacts will be displayed in green, contacts who have not been validated will be shown in red.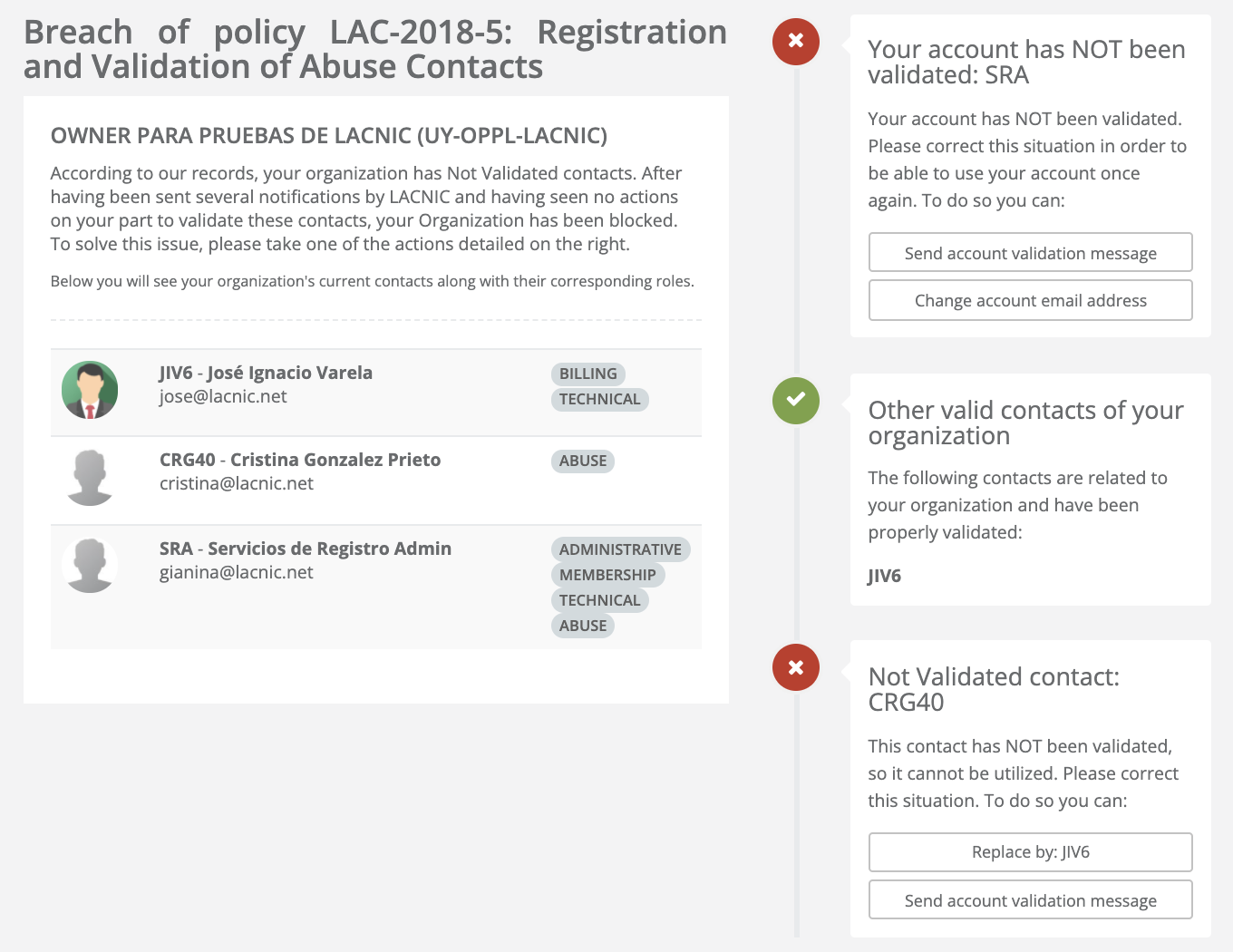 To fix this situation, the following options are available:
Replace the abuse contact with another contact that has already validated their email account. This option will only be available if you have another validated contact. Click Replace with: (validated contact)
Click Send account validation message and you will receive an email containing a link.


When you click on this link you will be sent to a page where you must click "I have read and accept the terms" to validate your email account.
Change your current email address. To do so, click Change account email address.
If you already have one or more validated email addresses, you can set one of these as the primary email address for the abuse contact.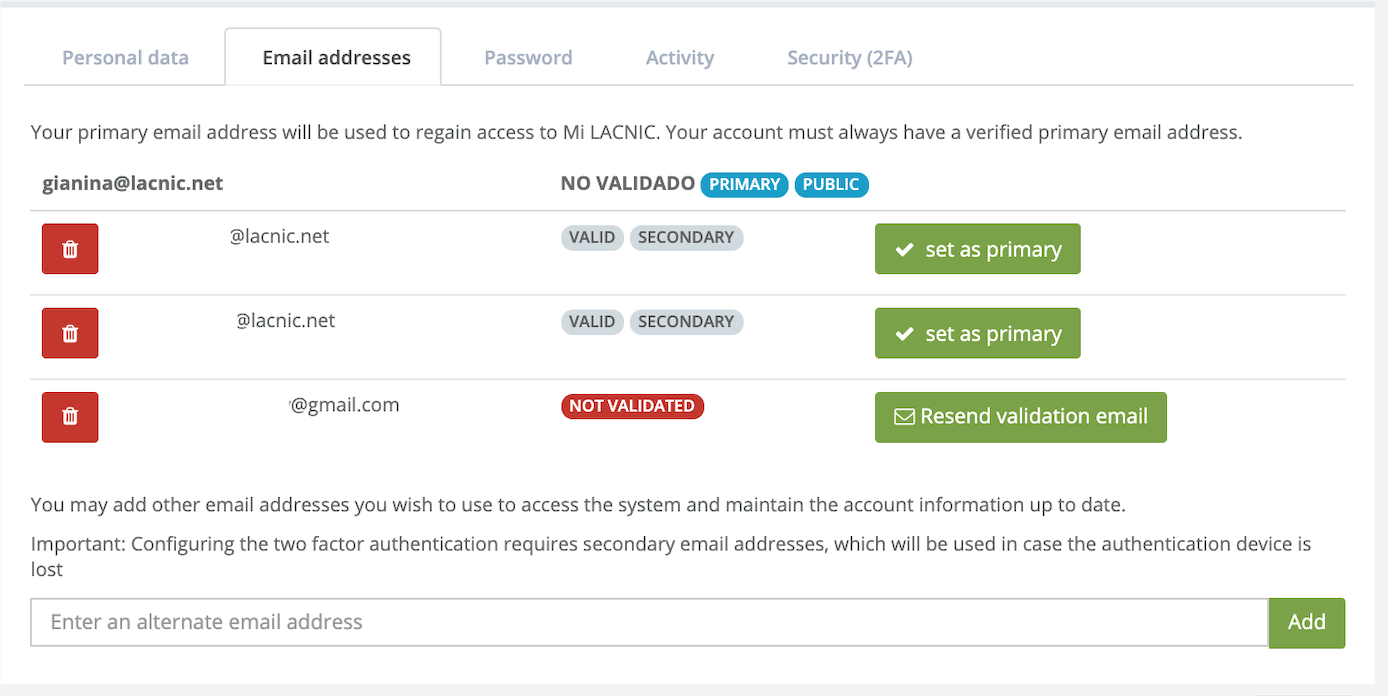 If you would like to configure a new email address, enter the required information and click Add.
Click Resend validation email and follow the steps in the message your will receive.

If you have any questions, don't hesitate to contact hostmaster@lacnic.net