Alexandre Giovaneli
Nominee information
Candidate´s name:
Alexandre Giovaneli
Country of residence:
Brazil
Organization name:
Giovaneli
Biographical information: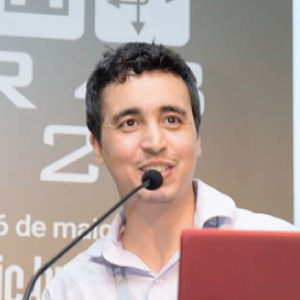 Alexandre Giovaneli was born in Espirito Santo do Pinhal (San Pablo) and has been involved in the ISP market since he was16 years old. He has more than 16 years of experience working with different Internet service providers and manufacturers on the market. He is currently working on point-to-point traffic solutions such as routing, traffic engineering, improving network availability, monitoring, and traffic analysis. Most recently, he has been working on optimizing network traffic using open source tools to analyze traffic, operating costs, security and user satisfaction. Alexandre is currently CEO of GIOVANELI CONSULTORIA.
Nominating information
Reason for the nomination:
The reason for this application is that Alexandre is actively participating in the communities of the national providers and is actively participating in groups focused on ASN in Brazil and Latin America / Caribbean, and in this one receives enormous support from Brazilian NSAs and LACNIC members.
Name of the person nominating the candidate:
Alexandre Giovaneli
Organization:
Giovaneli
LACNIC está certificado por SGS: