Esteban Lescano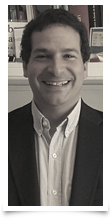 Argentina
Esteban Lescano holds a law degree from Universidad Austral, a Master in Business Rights degree from Francisco de Vitoria University in Madrid, Spain, and a Master in Business Administration from Universidad Austral (Argentina).
He is a faculty member who teaches the right to information at the School of Social Sciences at the University of Buenos Aires; his main field of research is online freedom of expression. He is also a researcher at CETyS, the technology and society center of San Andrés University. He has been a faculty member in the general area of telecommunications and information technology law at Universidad Austral and the University of Business and Social Sciences.
Esteban is a founding partner at Lescano & Etcheverry Abogados, a firm that specializes in offering consultancy services in ICT law to national and international companies .
Since 2010, he has been the director of the legal and public policy commission of CABASE (the Argentine Internet Chamber) where he actively participates in all policy, legislative, and regulatory initiatives related to Internet development and promotion in Argentina and the wider region.
Esteban has published research papers, as well as newspaper and magazine articles, on the regulation of telecommunications, audiovisual communication services, and Internet development.