Alejandro Guzmán Giraldo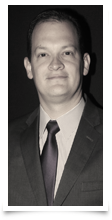 Alejandro Guzmán Giraldo
Colombia
Content Distribution Manager for Latin America at Google, Alejandro leads the area in charge of planning, negotiation and management of projects relating to the development of content distribution infrastructure in Latin America.
In addition, he is a member of the Number Resource Organization Number Council (NRO NC) which acts as the Internet Corporation for Assigned Names and Numbers (ICANN) Address Supporting Organization on all matters relating to Internet numbering systems.
He has also been a member of the FIRST project's Expert Committee and is a member of the LACNOG Program Committee (the Latin American and Caribbean Network Operators Forum). In the academic field, he is professor of graduate studies at the Universidad Pontificia Bolivariana.
Before joining Google in January 2012, Alejandro served as Business Line Specialist and Senior Product Development Engineer at Internexa, and was a member of the NAP Colombia and NAP Inca (Peru) executive committees, board member of the Latin American Internet Exchange Point Operators Association (LAC-IX), and Senior Product Development Engineer at Edatel. He has also lectured at the Universities of Antioquia and Medellin, among others.
Alejandro has a degree in Electronic Engineering and is a Telecommunications Specialist by the Pontificia Universidad Bolivariana.
He also holds diplomas in marketing, finance, negotiation, product development, and project management.