"Great Place to Work 2012" Ranks LACNIC among the Top 5 Places to Work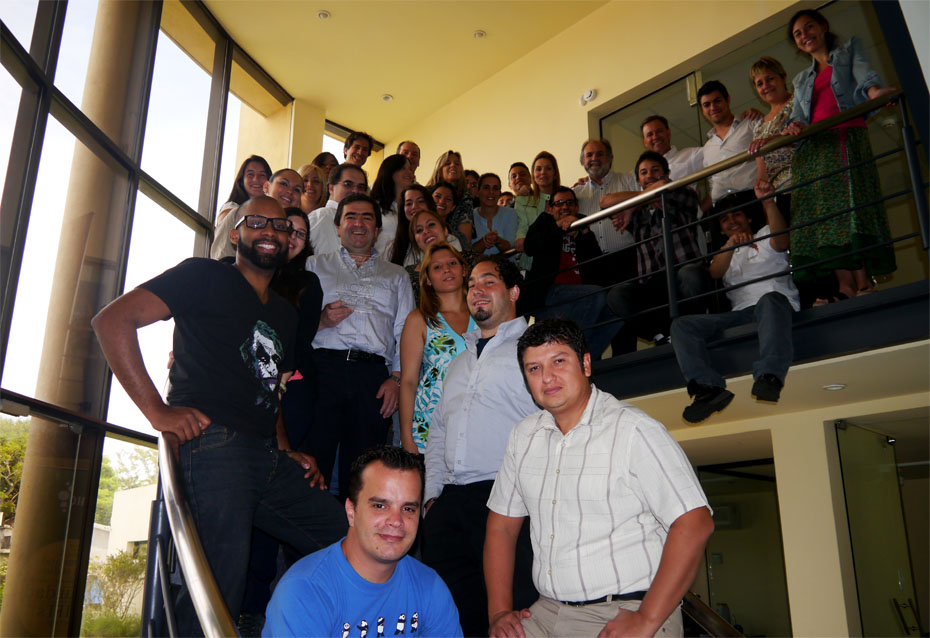 LACNIC has been named as one of the best 5 companies to work for in Uruguay.
During the awards ceremony that took place on November 27th, Great Place to Work presented its 2012 ranking in which LACNIC, the Latin American and Caribbean Internet Addresses Registry, appears among the Top 5 Places to Work in the "less than 150 employees" category.
"Receiving this award the same year that our organization is celebrating its 10th anniversary is very special. This achievement of a handful of very diverse individuals who provide services to millions around the region fills us with pride. A good working environment cannot be decreed, it must be built based on open dialogue. We are thankful for the commitment, the contribution and the overall effort of each of our employees," said Raul Echeberria, LACNIC's Executive Director.
The Great Place to Work awards are presented each year in more than 45 countries. In 2012 LACNIC ranked among the top 10 companies to work for in Uruguay. The analysis conducted by Great Place to Work is the most in-depth and well-respected study on workplace excellence and leadership practices. Since 2003, it publishes a ranking for Uruguay based on the same methodology it applies worldwide: surveying employees about their level of confidence and the quality of their relationships with management and assessing company policies and procedures.
LACNIC is the Latin American and Caribbean Network Address Registry, a non-government organization headquartered in Uruguay that has been serving more than 30 countries around the region since 2002. LACNIC contributes to Internet development in the region through an active cooperation policy, promoting and defending the regional community's interests and helping create conditions that will allow the Internet to become an effective instrument for social inclusion and economic development in benefit of all Latin American and Caribbean countries and citizens.