Jorge Villa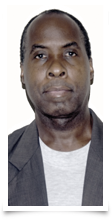 Jorge Villa has a master's degree in telematics and a degree in telecommunications engineering from CUJAE, the José Antonio Echeverría Polytechnic University in Havana, Cuba.
He is currently CTO for the Cuban National Advanced Research and Education Network (REDUNIV) of the Cuban Ministry of Higher Education.
He has been involved in relevant projects and initiatives related to the Internet and academic networks both in Cuba and abroad, including the connection of Cuba to the Internet, the creation of the CLARA Network, the creation of Cuba's National Academic Network, large-scale training in Internet technologies and knowledge management for the Autonomous University of Santo Domingo (UASD), public consultations in the Latin American and Caribbean region on the IANA functions stewardship transition, member (appointed by the NRO EC) of the ICANN Cross Community Working Group on Enhancing ICANN Accountability (CCWG-Accountability).
He has participated in various LACNIC meetings, been a speaker and panelist at the Latin American and Caribbean IPv6 Forum (FLIP6) and served on the FLIP6 Organizing Committee as well as on the LACNIC IPv6 Challenge Committee.
Jorge currently represents the Latin American and Caribbean region on the NRO NC/ASO AC. He is also part of the LACNIC Technical Forum (LTF) Organizing Committee and chairs the LACNOG Program Committee.
He is a founding member of the IPv6 Cuba Task Force and the Cuban Network Operators Group.
For more than 25 years, he has collaborated with various organizations such as the Canary Research and Development Institute, UNESCO, UNDP, Internet2, IPv6 Task Force Mexico, NSRC, the Internet Society, LACNIC and LACNOG.
Jorge Villa is a consultant and lecturer. He teaches graduate and postgraduate courses, seminars and events in Cuba and abroad, and also tutors and is part of the thesis tribunal for engineering and master's program students.