Ricardo Patara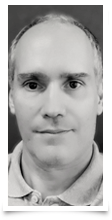 Ricardo Patara holds a BSc in computer science from the University of São Paulo (USP) and a technical MBA in high-speed networks from LARC/POLI U.S.P.

He has worked for the São Paulo State Academic Network, where he managed Internet connections with universities, research institutions, and international interconnections.
He was also part of the engineering team at a commercial Internet provider.

He worked for LACNIC in the technical and Internet numbers registration departments.

He is currently Internet numbers registration service manager at NIC.br/Registro.br

He has been involved with LACNOG since its creation, having been part of its first Program Committee and later serving on its Board of Directors.

He is the author of several LACNIC policies.