Daily recap - Thursday
Welcome to the fourth LACNIC 30 LACNOG 2018 daily recap!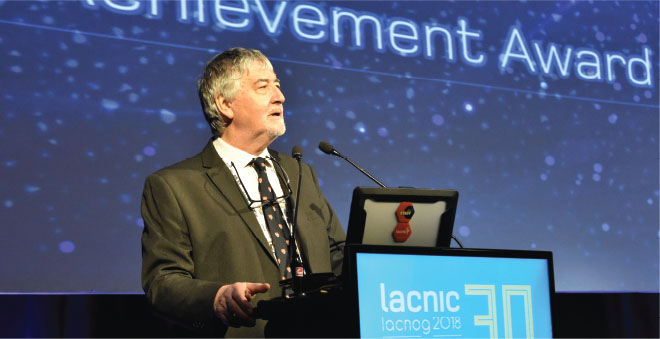 The sessions planned for LACNOG, the Latin American and Caribbean Network Operators Forum, continued during the morning. These included the panel Challenges of a Novice IXP, with the participation of Guillermo Osorio, Max Larson Henry, Edwin Salazar and Glenn Peace and moderated by Arturo Servín.
Click here to watch the videos of all LACNOG presentations.

Highlights of the afternoon included two panels and a tutorial:
The panel on Geolocation: Challenges and Possible Solutions, where panelists presented several IP geolocation experiences developed by organizations such as LACNIC, RIPE NCC and NIC.br. Likewise, Digital Element addressed the challenges and solutions found in geolocation.
The panel on IoT Deployment, Connectivity and Solutions – The Case of Argentina, where panelists shared different perspectives on the challenges that IoT deployment is facing in Argentina.
The Peering tutorial, where the instructors analyzed the basics of Traffic Exchange, Peering and CDNs, and discussed their business relationships as well as relevant technical aspects.
The Lifetime Achievement Award ceremony was another afternoon highlight. This year, scientist and researcher Michael Anthony Stanton was honored for his contribution to Internet development in the countries of Latin America and the Caribbean. The Lifetime Achievement Award is presented by LACNIC to personalities who have contributed to the growth of an open, stable and secure Internet for the development of the region.
Thanks for reading,
The LACNIC Team.