Social Media
For this second online edition of our event, we invite you to participate on our social media channels and share in fun, ice-breaking activities. Remember to tag us and include hashtags #LACNIC34 and #LACNOG2020 in all your posts.
Photo Frames and Designs - How to Interact
For your profile picture:
LACNIC 34 LACNOG 2020
1st LACNIC Event
IT Women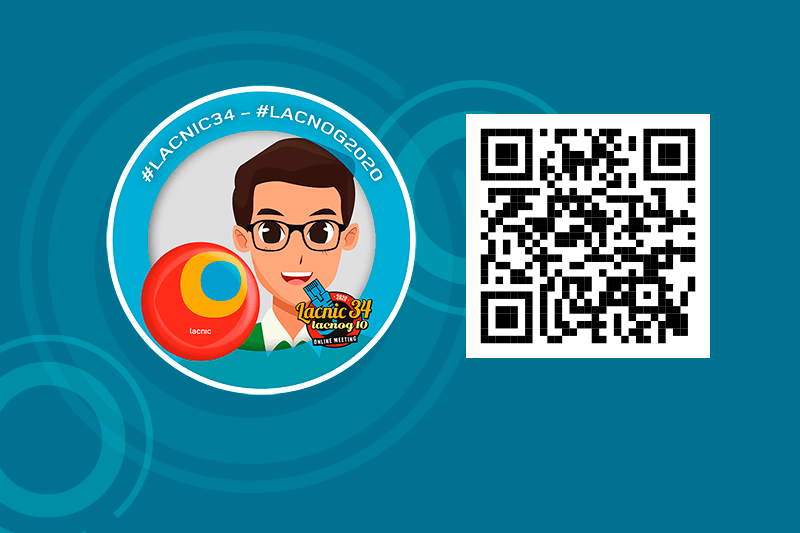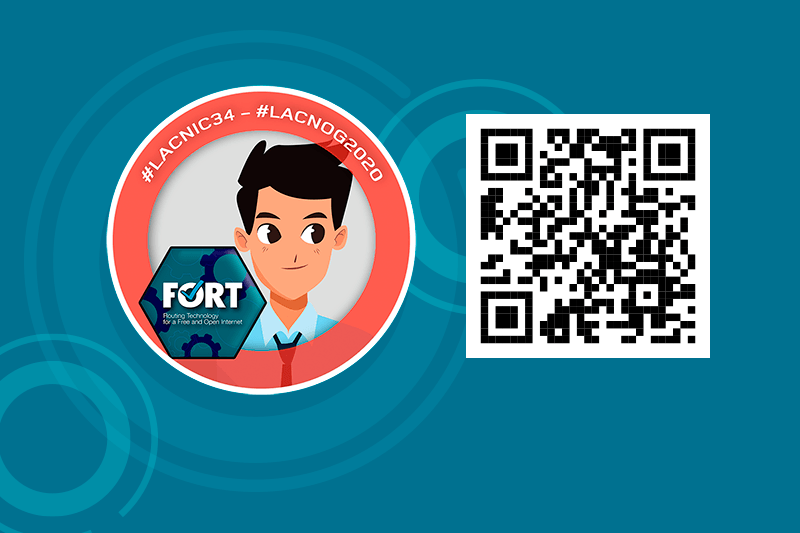 To apply one of the designs to an image and share it on your favorite social network, follow the steps below:
Contests and Challenges
During the event, you will find different contests and challenges on each of LACNIC's social media profiles (Facebook, Instagram, Twitter). Look out for our posts on each of these platforms.
You will also find more contests and challenges to participate in and interact on our different social media channels. Our goal is to make #LACNIC34 #LACNOG2020 more fun and encourage the participation of more members of our community.
Follow us on Facebook, Instagram and Twitter.