Oscar Alejandro Robles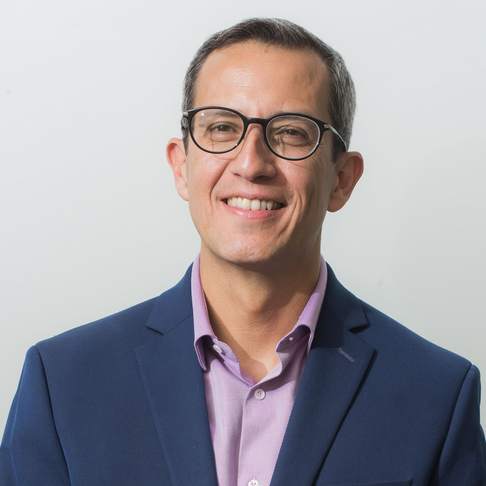 El Ing. Oscar Alejandro Robles actualmente se desempeña como CEO de LACNIC y ha sido durante más de 18 años Director Ejecutivo de NIC - Mexico, entidad a cargo de la terminación en Internet .MX (country code Top Level Domain para México) y de los Recursos de Direccionamiento en Internet para México.
Es Fundador y ha sido Presidente de LACTLD (Latin American and Caribbean country code Top Level Domain Organization), organización que agrupa a los principales ccTLDs de América Latina y el Caribe. En LACNIC, el Registro Regional de direcciones IP para América Latina y el Caribe, ha participado desde su concepción en 1997, posteriormente en sus inicios como miembro de la Comisión Fiscal, y desde finales del 2003 es miembro del Consejo Directivo. Del 2005 al 2011 participó en el Comité Consultivo de PIR, Public Interest Registry, Administrador del dominio genérico en Internet .ORG.
Relacionado a temas de la administración del DNS y la Governanza de Internet desde 1996 cuando participó en el grupo IAHC, detonado por la Internet Society. En 1997 participó activamente en el proceso del IFWP que concluyó con la formación de ICANN, organización supervisora de los principales recursos de Internet a nivel global.
Dentro de ICANN, ha participado en diversos puestos, en el Comité Consultivo de Membresía (Membership Advisory Council - MAC) durante 1998, en el Comité de Estudio para la Membresía ICANN (At-Large Study Committee), ha sido elegido como miembro del Domain Names SO Council (NC), y durante la formación de la ccNSO (estructura de ICANN que agrupa a los administradores de ccTLDs) en el ccNSO Assistant Group, ccNSO Launching Group y del 2004 al 2010 fue miembro del ccNSO Council.
Durante las consultas promovidas por la Organización Mundial de la Propiedad Intelectual (OMPI) para la elaboración de un reporte sobre conflictos de nombres de dominio en Internet formó parte del grupo de expertos. Dicho reporte fue utilizado por ICANN para producir el mecanismo de solución de controversias actual entre nombres de dominio y marcas conocido como UDRP (LDRP para México).
Ha ofrecido diversas conferencias en México y Latinoamérica, principalmente con el tema de "Gobernanza de Internet", "Nombres de Dominio y Propiedad Intelectual" y "Crecimiento de Internet en México y América Latina". Es coautor de los libros "Internet, El Medio Inteligente" e "Internet y la Sociedad de la Información".
En la Universidad Virtual del Tecnológico de Monterrey, fue co-titular durante cinco años de la materia "Aspectos Jurídicos del Comercio Electrónico".
El Ing. Oscar Robles Garay cuenta con una Ingeniería en Sistemas Computacionales y Maestría en Administración de Tecnologías de Información ambas en el Tecnológico de Monterrey, Campus Monterrey, en México así como algunos cursos de Administración y Liderazgo en Kellogg School of Management y Stanford Graduate School of Business en EEUU.