General information
Department
Valle del Cauca
Capital
Santiago de Cali
Altitude
1561 m.s.n.m
Wheather
Average temperature from 20 to 30 Celsius degrees
Official currency
Colombian Peso
Main airport
Alfonso Bonilla Aragón International Airport.
Time zone
GMT – 5
Electricity
Electric voltage: 110V
Frequency: 60Hz
Plugs: type A / B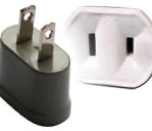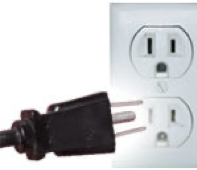 Recommendations
Getting to Cali is very simple, thanks to the Alfonso Bonilla Aragón International Airport, which has flights to and from Colombia and other countries. If you are traveling from Colombia, you'll find a good number of cheap flights every day.
By land, you can use buses or rent a car to cover the 286 miles between Cali and Bogotá.
The most efficient way to get around within Cali is by using the Integrated Transportation System, known as MIO, which currently has 8 distinct routes that cover most of the city, with a ticket equivalent to less than $ 1 USD.
You can also use a taxi service. In that case, it's best to call recognized companies or use their mobile applications like Tappsi or Easy Taxi.
Keep in mind that Cali usually has a very warm, humid climate, so it's best if you bring comfortable, light, cool clothes.
Working hours
Typical working hours in Colombia are Monday to Friday 8 am to 5 pm. Some businesses take an extended lunch break between 12 and 2 pm.
Banks are typically open from 8 am to 3 pm, and again from 5 pm to 8 pm, with shorter hours on the last working day of the month.
Shops tend to open 9 am and close around 7 or 8 pm. Most businesses are closed on Sundays and holidays.
Tourist Information
The department of Valle del Cauca has several established tourist routes that invite you to visit from the coffee cultural landscape, to live cultural tourism, musical tourism, religious, nature, gastronomy, Sports and Adventure, Faith and Architecture, Health and Wellness experiences.
Cali and Valle del Cauca have a wide range of hotels available. If you want to know more about these places, visit: https://hotelescalivalledelcauca.com/
Musical city
Cali's music, thanks to the city's rich ethnic diversity, ranges from the currulao of the Pacific coast to the city's star: salsa, the contagious, frenetic rhythm that is ingrained in the country's culture.
Cali is known by the rest Colombia as the "Rumba Capital" and by the world as the "Salsa Capital," thanks to its characteristic street parties and dance.