Hernan Moguilevsky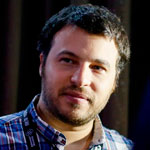 Actualmente me desempeño como Ingeniero de Redes en PIT Chile, el Punto de Intercambio de Tráfico neutral de Chile.
Entre 2013 y 2021 fui parte del staff técnico permanente de CABASE, el IXP de Argentina, llegando a ejercer el cargo de Jefe de Operaciones de Red.
Anteriormente me desempeñé como consultor independiente en Redes para numerosas empresas y organizaciones.
Cuento con certificaciones internacionales dentro del área de las Telecomunicaciones.
@HMoguilevsky
To participate, you must have a Zoom account, as sessions will be held via this platform.
If you don't have a Zoom account, you can create one here.