Laura Kaplan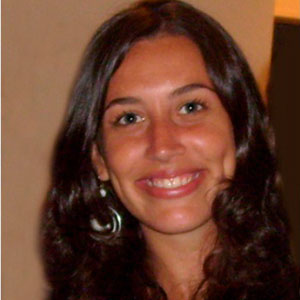 LACNIC
Forma parte del staff de LACNIC desde el año 2012. Hoy en día se desempeña como Gerente de Desarrollo y Cooperación de LACNIC, el área responsable de liderar las acciones para el crecimiento y consolidación de la comunidad técnica de la región. Entre las actividades más destacadas se encuentra la coordinación integral de los 2 eventos anuales, la coordinación del Centro de Capacitaciones Técnicas; presenciales y CAMPUS online(campus.lacnic.net), el Proceso de Desarrollo de Políticas y desarrollo de proyectos de cooperación como FRIDA y el programa de mentoreo de mujeres técnicas.
Previo a LACNIC, se desempeñó como Coordinadora de Desarrollo Institucional de CIPPEC, unos de los think tanks de políticas públicas más reconocido de Argentina.Es licenciada en Ciencia Política y Gobierno de la Universidad Torcuato Di Tella, y realizó programas de formación profesional en el IAE Business School (Programa de Formación Ejecutiva) y programa de Liderazgo en Columbia University, Women in Leadership Program.

@LaurisKaplan
To participate, you must have a Zoom account, as sessions will be held via this platform.
If you don't have a Zoom account, you can create one here.