Rosalía Morales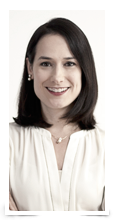 Rosalía Morales
Since 2012, Rosalía Morales is Executive Director of NIC Costa Rica, the organization responsible for managing Costa Rica's .cr domains.
Rosalía leads projects related to Internet Governance, Internet Exchange Points (IXPs), cybersecurity, infrastructure and Internet policy, among many others.
From 2010 to 2012, she was Senior Partner in the Transaction Services group at PriceWaterhouseCoopers in Chicago, IL where she worked as a financial consultant on matters relating to mergers and acquisitions of companies and Initial Public Offerings (IPOs). From 2005 and 2006, she served as Executive Director of the Costa Rican ICT Chamber (CAMTIC), where she worked on promoting the software and technology industry.
Rosalía is currently part of various international Internet community working groups such as the ICANN CCWG-Accountability, which is providing support for the transition of management of the global Internet root; the ICANN Strategic and Operational Planning Working Group; and the Latin American Association of Domain Name Administrators (LACTLD) Policy Working Group.
She obtained her MBA from the Wharton School at the University of Pennsylvania, her Masters' degree in International Studies from the Lauder Institute (Wharton School, University of Pennsylvania), and her BA in Economics and International Studies from Macalester College, Saint Paul, MN.
She is also a Kauffman Fellow at the Kauffman Fellowship Program in Palo Alto, CA with a focus on Venture Capital and Innovation.