Rafael Ibarra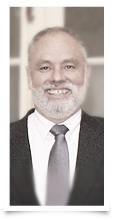 Rafael Ibarra
El Salvador
Better known as Lito, Rafael Ibarra was born in San Salvador, El Salvador, in 1957. He holds professional degrees in Electrical Engineering and Business Administration, as well as a graduate degree in New Information and Communication Technologies.
His work and expertise in the field of Information and Communication Technologies, more particularly the Internet, include private, academic and government companies and institutions, both in his country as well as in the region of Central and Latin America.
Since 1993, a time when Central America was starting its journey towards the new connectivity, he has been actively involved in the process of developing, disseminating and appropriation of the new forms of communication with the aim of using them as a means for human development and differentiation. He managed and administrates the .SV domain name delegation (received from Jon Postel), as well as an IPv4 address block equivalent to a class B.
He participates in organizations and initiatives related to domain names, IP addresses, widespread access to technology, educational computing, Internet exchange points, e-government, e-commerce, Internet governance and other issues relating to the Information Society in general.
In addition to serving as Director of Information Networks at the Central American Jose Simeon Cañas University in El Salvador, he participates in various socio-technological ventures and cooperates with private technology and telecommunications companies, government institutions, other academic institutions, and NGOs.
At international level, he is a founding member of LACTLD; at national level, he is a member of SVNet, Infocentros, RAICES, Asociación Conexión, Club TIC, and CasaTIC. He is also director of the Salvadoran CONACYT and other private organizations and companies having to do with the industry. He regularly contributes to print and digital publications, and frequently gives lectures and conferences aimed at disseminating and promoting the proper use of new technologies. His blog can be found at http://blogs.laprensagrafica.com/litoibarra/
He has served on the boards of LACTLD, CLARA and LACNIC, and was the first person to be part of these boards concurrently. He also serves on the boards of nonprofit organizations, government entities and private companies in his country.
He has conducted research and directed graduation theses and projects on related topics. He is a member of the El Salvador National Commission for the Information Society and is considered an authority on Knowledge Society issues in El Salvador and other countries around the region, reason for which he is frequently interviewed by the media and invited to be a part of government, international cooperation and multilateral agency initiatives. He is known as the "father of the Internet" in El Salvador because of his role in its initial management and his subsequent contributions. He has served on judging panels at national and international events and has been honored with several awards for his work.
He is married and has three children (Rafa, Gaby and Javier), from whom he is able to learn firsthand the sociology and psychology of the new digital society in which we live and whose Latin American evolution we must define.